Montessori schools are international.
The "Lead Montessori - Online Global Community Conference" is a worldwide unique opportunity for discussion and networking among the leaders of Montessori institutions. This year the meeting will not take place in the premises of the Montessori Institute in Prague and has thus developed into a global online event - 450 participants and 70 live workshops with experienced professionals from around the world. The Montessori School Mauer will be "live" at the event: Alexandra Stieger will work on all 3 conference days as a facilitator of the live workshops.
Ein spannendes Programm und perfekte Inputs für die Herausforderungen dieser Zeit.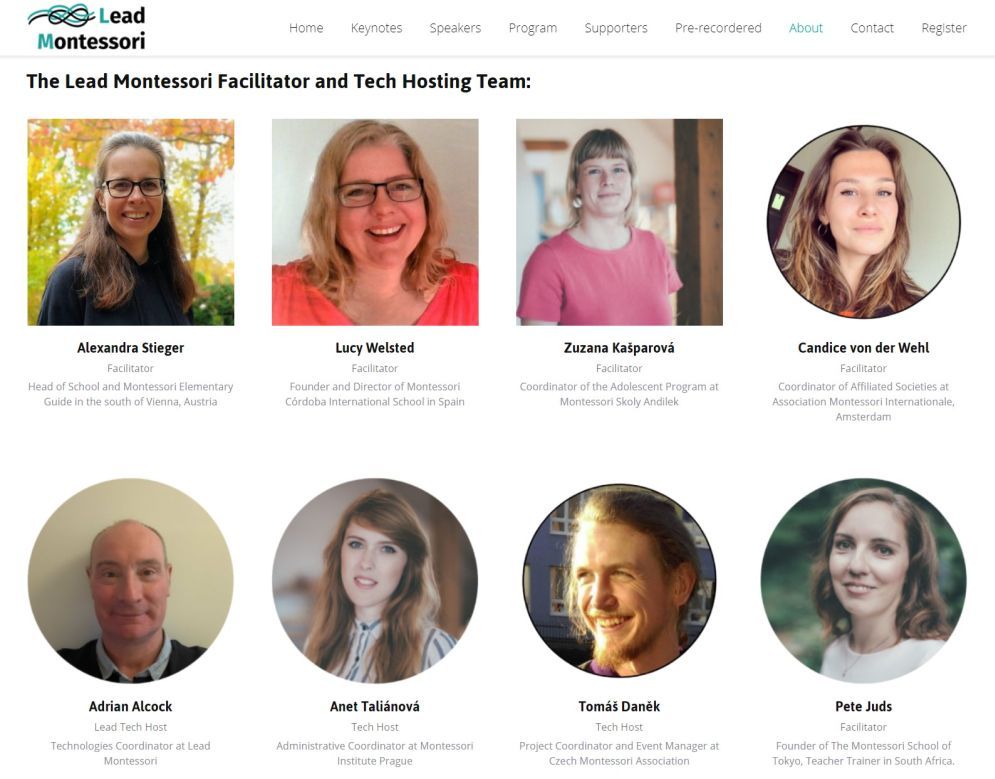 Infos unter: https://leadmontessori2020.com